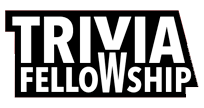 Mixed knowledge questions
Question 1 of 10
The Houses of Parliament is in which European country?
Question 2 of 10
Which of these materials is the least financially valuable?
Question 3 of 10
What number do the Spanish call seis?
Question 4 of 10
Where is the headquarters of the European Economic Committee situated?
Question 5 of 10
Where on the Earth is the greatest mass of ice found?
Question 6 of 10
Which Vladimir Nabokov girl is 'light of my life, fire of my loins'?
Question 7 of 10
In what U.S. state is Panama City located?
Question 8 of 10
Which of the following photo sharing website was born in 2004?
Question 9 of 10
Atlanta Falcons' players Jack Crawford and Alex Gray are from which country?
Question 10 of 10
Maho Beach is found on the Dutch side of which island in the Caribbean?