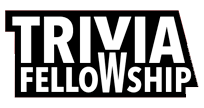 History Quiz
Question 1 of 10
What is '70's legend Donna's last name?
Question 2 of 10
What is the name of President George W. Bush's mother?
Question 3 of 10
Louis Pasteur created an innovation which affects which kind of drink today?
Question 4 of 10
Shakespeare's Globe Theatre in which city burned down in 1613?
Question 5 of 10
The Hanging Gardens of Babylon were built by who?
Question 6 of 10
Who was the Supreme Commander of the Allied forces on D-Day?
Question 7 of 10
In what war was the 'Battle of Ulundi'?
Question 8 of 10
Who was the first known European to have crossed the Himalayas and reached Tibet?
Question 9 of 10
Who was the vice-president during the presidency of Bill Clinton?
Question 10 of 10
Albert I became King of which country in 1909?