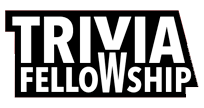 10 General Knowledge Questions
Question 1 of 10
The Channel Islands are between France and what other country?
Question 2 of 10
In which French building would you associate with Quasimodo?
Question 3 of 10
First performed in 1956, what sort of work is John Osborne's 'Look Back in Anger'?
Question 4 of 10
In what US state can you visit Disney World?
Question 5 of 10
In which movie does financial legend Gordon Gekko try to show a young broker the hard truth of becoming successful?
Question 6 of 10
What is Tofu also known as?
Question 7 of 10
If your dream was to work at the Bolshoi then what is your dream job?
Question 8 of 10
The National Monument Pacific Remote Islands Marine lies south-west of which state?
Question 9 of 10
Take My Breathe Away' comes from which Tom Cruise film?
Question 10 of 10
Noah Kalina's popular video on YouTube involves him taking a picture of himself every day for how many years?