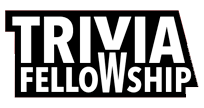 Mixed knowledge questions
Question 1 of 10
An 'alloy' is a mixture of what?
Question 2 of 10
Which is the most acidic part of the digestive system?
Question 3 of 10
Which major river runs through Cairo?
Question 4 of 10
What is Winnie the Pooh's favourite food?
Question 5 of 10
What is Japan's longest river?
Question 6 of 10
How many US states begin with the letter "E"?
Question 7 of 10
How many faces has the clock on Big Ben's tower?
Question 8 of 10
What are the three primary colours?
Question 9 of 10
According to the anecdote, how was the periodic table discovered?
Question 10 of 10
What is the capital of Wisconsin?