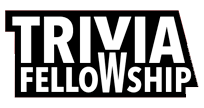 Mixed knowledge questions
Question 1 of 10
Big Ben is in which European city? 
Question 2 of 10
Limpopo and Zambezi are rivers on which continent?
Question 3 of 10
A crepe is a type of what?
Question 4 of 10
Which of these colours does NOT appear on the flag for Texas?
Question 5 of 10
Which type of fish has religious overtones?
Question 6 of 10
SAAB cars are based in which country?
Question 7 of 10
What is the name for an animal that eats meat and plant?
Question 8 of 10
Who played the title role in the 1976 film Carrie?
Question 9 of 10
What decade was nicknamed the Jazz Age in the United States, Canada and the United Kingdom?
Question 10 of 10
Which profession involves "Punch down" everyday?