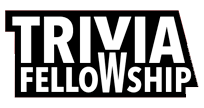 Science & Nature quiz for experts
Question 1 of 10
What do Bison generally eat?
Question 2 of 10
Which of the following is a fish?
Question 3 of 10
What is energy of motion called?
Question 4 of 10
The metallurgical process in which a metal is obtained in a fused state is called?
Question 5 of 10
What alkali metal is used in batteries and certain medicines?
Question 6 of 10
What is the popular name for the Antirrhinum?
Question 7 of 10
On average, many hours does a domestic cat spend sleeping?
Question 8 of 10
How many sides of a peninsula are surrounded by water?
Question 9 of 10
Who was the first human to orbit the Earth?
Question 10 of 10
What is the most common blood type in humans?