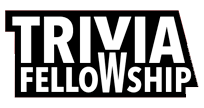 What do you know about history?
Question 1 of 10
Donald Duck was invented by which production company?
Question 2 of 10
In ancient Greek mythology, where did the gods live?
Question 3 of 10
Who became British Prime Minister for the first of three terms in 1979?
Question 4 of 10
Which of these is not one of the Bronte sisters, a famous trio of authors?
Question 5 of 10
Who won the Iowa Democratic Caucus in 1976?
Question 6 of 10
In which country did the Battle of the Somme take place?
Question 7 of 10
Which of these countries did not use tanks during World War I?
Question 8 of 10
Which of these is a famous figure in Scandinavian legend?
Question 9 of 10
What is Plymouth Rock?
Question 10 of 10
What is the correct name of the famous painting by Vincent Van Gogh?