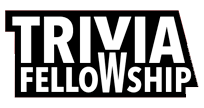 Trivia Quiz
Question 1 of 10
Complete the name of this famous person - Coco _____
Question 2 of 10
What is the term for a lake that is permanently covered by ice?
Question 3 of 10
Where is the sacred River Ganges?
Question 4 of 10
What was the first name of Ms Chanel, who founded a fashion label in 1909?
Question 5 of 10
Who famously defeated Bobby Riggs in a televised tennis match in Texas in 1973?
Question 6 of 10
I was a philanthropist that had a concert hall and a delicatessen in New York City named for me, who am I?
Question 7 of 10
Which brand of water comes from the near Lake Geneva?
Question 8 of 10
Which Norwegian explorer died during a rescue mission?
Question 9 of 10
How many birthdays does the average human have?
Question 10 of 10
What is the favorite breakfast spread of Australians?