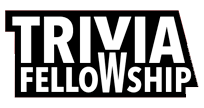 History Quiz
Question 1 of 10
Which artist is generally considered to be the father of contemporary country music?
Question 2 of 10
What were the series of wars by European Christians to recover the Holy Land from the Muslims?
Question 3 of 10
Which historical figure is Santa Claus based on?
Question 4 of 10
Who was the ruler of the gods in Ancient Greece?
Question 5 of 10
In finance, what is Monday, October 19, 1987, known as?
Question 6 of 10
Boris Yeltsin was President of which country between 1991 and 1999?
Question 7 of 10
Which European country fought a civil war between 1936 and 1939?
Question 8 of 10
To What political post was Joseph Stalin appointed in the Soviet Union in 1922?
Question 9 of 10
Martin Luther was a central figure during which historical event?
Question 10 of 10
In what year did these events happen: the state of Israel is proclaimed; Mahatma Gandhi is assassinated; and Truman desegregates the armed forces?