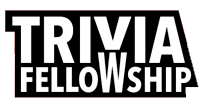 General Trivia Quiz
Question 1 of 10
Which artist is generally considered to be the father of contemporary country music?
Question 2 of 10
What famous president-to-be was sentenced to life imprisonment in 1964?
Question 3 of 10
Who succeeded Neville Chamberlain as British prime minister in 1940?
Question 4 of 10
Which huge hit for Jim Reeves was released in 1966, two years after his tragic death?
Question 5 of 10
Who famously defeated Bobby Riggs in a televised tennis match in Texas in 1973?
Question 6 of 10
I'm a horror writer from Maine who wrote "It", "Under the Dome", and "The Dark Tower". Who am I?
Question 7 of 10
In what country did okonomiyaki originate?
Question 8 of 10
What is British celebrity, Jordan's, real name?
Question 9 of 10
What ferry sank in the Baltic Sea in 1994?
Question 10 of 10
Coursera and EdX are what types of internet platforms?

Trivia Test
How many correct answers will you get?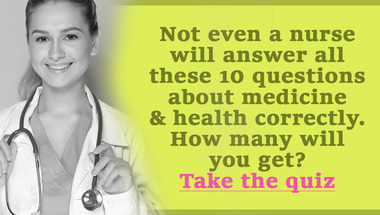 History Trivia Quiz
Tell us your score in the comment section bel..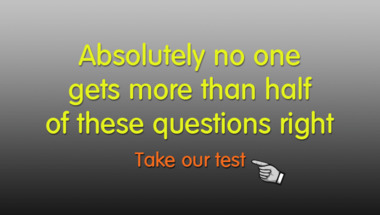 Trivia Quiz. Are you smart eno
Your score will tell!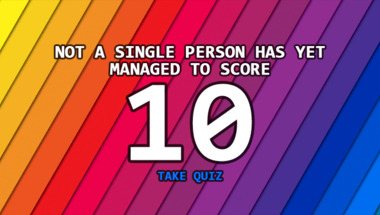 Mixed Knowledge Quiz
How many correct answers will you get?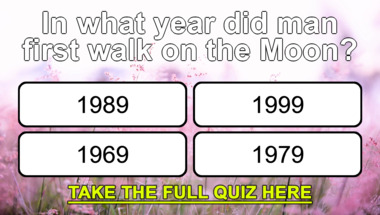 Impossible General Trivia Quiz
You Wont Even Get 4 Correct Answers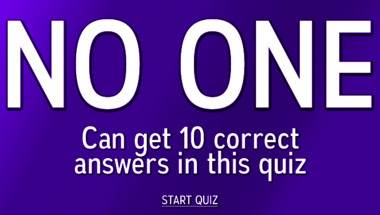 10 tough trivia questions
Give it your best shot!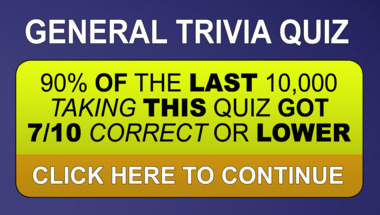 Trivia Quiz For Smart People
Tell your score in the comments!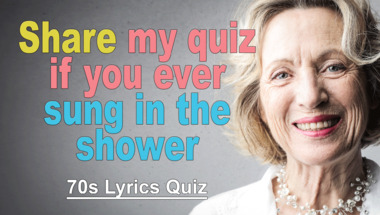 Impossible General Trivia Quiz
10 Impossible Questions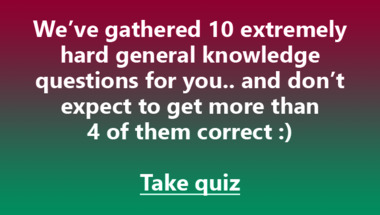 Quiz : Movie Quotes of the 196
Let's see how smart you really are!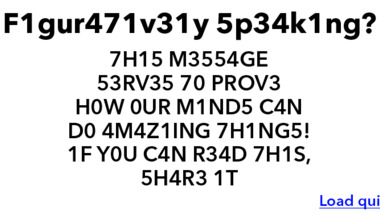 You will score 7/10 in this tr
How's your trivia brain doing?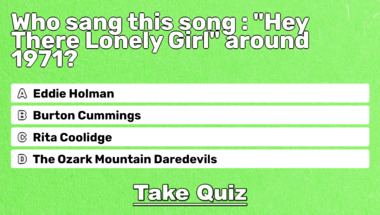 10 mixed categories questions
How smart are you really?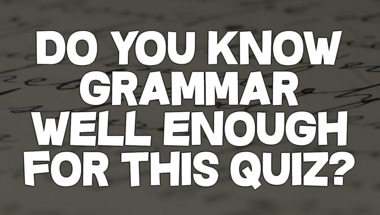 General Knowledge For Trivia L
After taking the quiz, tell us your score in ..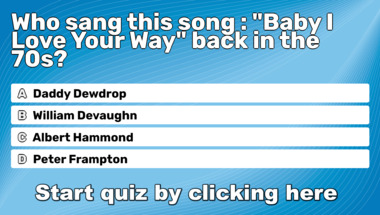 Mixed Trivia Questions
How many correct answers will you get?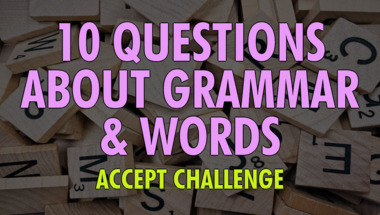 1960s Lyrics Quiz
How many correct answers will you get?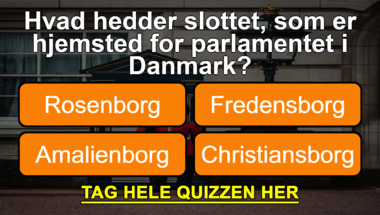 Quiz about Old Sayings
10 easy questions for everyone