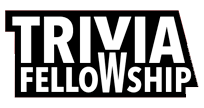 Quiz : Dishes we used to eat
Question 1 of 10
Smash was an instant version of which vegetable?
Question 2 of 10
Suet is which type of cooking ingredient?
Question 3 of 10
What colour was the Marie Rose sauce which often accompanied a 70s prawn cocktail?
Question 4 of 10
What did you add to the packet powder to make Angel Delight?
Question 5 of 10
Eve's Pudding was traditionally made with which fruit?
Question 6 of 10
What was mixed with cream and fruit to make a pavlova?
Question 7 of 10
Which fish is jellied in the classic London east End dish?
Question 8 of 10
Kippers are a smoked version of which fish?
Question 9 of 10
Brawn is meat from an animal's head cooked and pressed with what in a pot?
Question 10 of 10
What was the name of the 70s party food of filled pastry cases?