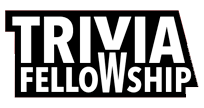 Knowledge quiz for you
Question 1 of 10
Which Paris attraction had a fictional hunchback bellringer?
Question 2 of 10
The famous Maison Carrée is found in which country?
Question 3 of 10
Who was the only President before 2007 to have died in Texas, along with Lyndon B. Johnson?
Question 4 of 10
A shuttlecock is used in which of these sports?
Question 5 of 10
Which of the following countries shares a border with Lithuania?
Question 6 of 10
The Horn of Africa is contained within which country?
Question 7 of 10
What is the capital of Wyoming?
Question 8 of 10
William runs 5 km every day of the week except Saturday, when he runs 8 kilometers, and Sunday, when he doesn't run. How many km per week does he run?
Question 9 of 10
What is the name of the type of Islamic law implemented by the Taliban?
Question 10 of 10
Kiyomizu-dera is in which country?