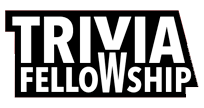 HARD quiz about song lyrics of the 1970s
Question 1 of 10
"To think that only yesterday, I was cheerful, bright and gay" is from which song?
Question 2 of 10
R Dean Taylor sang "There's a ghost in my house, The ghost of your" what?
Question 3 of 10
"City girls just seem to find out early, How to open doors with just a smile" is the start of which Eagles song?
Question 4 of 10
Which group sang "The naked lives just a shining down, At the dawn of the common man"?
Question 5 of 10
Christie's 1970 hit was about which famous Asian river?
Question 6 of 10
What relation was Louie in the lyrics of a 1970s Hot Chocolate song?
Question 7 of 10
"And just for fun you took my love and run" is from which song by Hot Chocolate?
Question 8 of 10
In "I Am, I Said" Neil Diamond sings that the sun shines most of the time in which city?
Question 9 of 10
Which month is mentioned in "Moondance" by Van Morrison?
Question 10 of 10
"The Sweeney's doing ninety 'cause they've got the word to go" is from a song by which group?