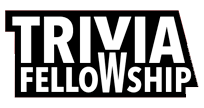 HARD quiz about song lyrics of the 1970s
Question 1 of 10
Which part of the body did the Eagles say was lying in the lyrics of a 70s hit?
Question 2 of 10
Glenn Campbell sang "There's been a load of compromisin', On the road to my" where?
Question 3 of 10
"Well, the rain exploded with a mighty crash, As we fell into the sun" is from which song by Paul McCartney?
Question 4 of 10
Which group were "Blamin' it all on the nights on Broadway"?
Question 5 of 10
"Oh, I swear I saw a young boy down in the gutter, He was starting to foam in the heat" is from which song?
Question 6 of 10
The Bay City Rollers sang "You're the one girl in town I'd" what?
Question 7 of 10
Who sang "Shadow dancing, all this and nothing more"?
Question 8 of 10
Who was "Purple Pie" in the lyrics of the T-Rex song?
Question 9 of 10
In "Cool for Cats", Squeeze sang "To change the mood a little I've been posing down the" where?
Question 10 of 10
"We'll be together, with a roof right over our heads" is from which Bob Marley song?