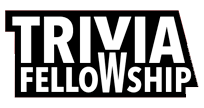 1950s Lyrics Quiz for music lovers
Question 1 of 10
What hairstyle did the girl have in "Chantilly Lace"?
Question 2 of 10
The line "She rock to the east, she rocks to the west" is from which classic hit?
Question 3 of 10
Eddie Cochran's congressman said he'd like to help, but Eddie was too young to do what?
Question 4 of 10
What kind of music did the Purple People Eater play through the horn on his head?
Question 5 of 10
What doesn't "thrill me at all" according to the Frank Sinatra song?
Question 6 of 10
"Stir carefully through the days, See how the flavor stays" is from which Dean Martin song?
Question 7 of 10
Which west Texas city was the topic of a 1959 Marty Robbins song?
Question 8 of 10
"When the twilight is gone and no songbirds are singing" is the first line of which Platters song?
Question 9 of 10
Who rang the Drifters front door in the lyrics to "Money Honey"?
Question 10 of 10
Who sang "And then some day they may recall, We were not too young at all" in 1951?