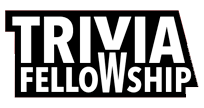 1970s TV Quiz
Question 1 of 10
What was the occupation of Hawkeye Pierce in MASH?
Question 2 of 10
Who played Wonder Woman on screen in the 70s?
Question 3 of 10
What type of character was Metal Mickey?
Question 4 of 10
What was the name of Gary Coleman's character in Diff'rent Strokes?
Question 5 of 10
Chips was a police drama set in which US state?
Question 6 of 10
What was the name of the Mum in Happy Days?
Question 7 of 10
What item of clothing was detective Columbo famous for wearing?
Question 8 of 10
Who were the two boys in the Dukes of Hazzard?
Question 9 of 10
What was the specality of doctor Quincy in the 1970s?
Question 10 of 10
Laverne and Shirley was a spin-off from which other US sitcom?