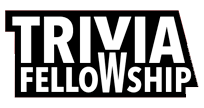 Trivia Quiz : TV of the 1970s
Question 1 of 10
What colour was Big Bird in Sesame Street?
Question 2 of 10
What was the name of Richie's little sister in Happy Days?
Question 3 of 10
Van der Valk was set in which European city?
Question 4 of 10
Which creatures lived on Wimbledon Common and cleared up litter?
Question 5 of 10
What was the surname of the officious inspector in On the Buses?
Question 6 of 10
Dad's Army is set during which conflict?
Question 7 of 10
What was the bird-like surname of the Captain in Are You Being Served?
Question 8 of 10
During which decade was The Waltons set?
Question 9 of 10
What was the country name of the Great Uncle in the Wombles?
Question 10 of 10
What team were Bodie and Doyle better known as?