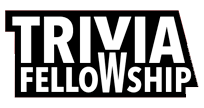 Grandma Food Quiz
Question 1 of 10
Which liquid is rice cooked in to make rice pudding?
Question 2 of 10
Which organ was traditionally added to steak to bulk out a pie?
Question 3 of 10
Porridge is made from which grain?
Question 4 of 10
Devilled eggs are made with which sort of cooked egg?
Question 5 of 10
What covers the ice cream in a baked Alaska?
Question 6 of 10
Which food is the edible stomach lining of a cow?
Question 7 of 10
Which coin was traditionally added to a Christmas pudding?
Question 8 of 10
A hotpot dish of meat with carrots, onions and potatoes is associated with which county?
Question 9 of 10
What alcohol is traditionally added to a trifle?
Question 10 of 10
Chitterlings are made from which part of an animal?