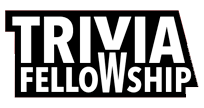 Grandma Food Quiz
Question 1 of 10
Veal is the meat of which young animal?
Question 2 of 10
Devilled eggs are made with which sort of cooked egg?
Question 3 of 10
Boxty is an old-fashioned Irish dish based on which vegetable?
Question 4 of 10
What is added to potatoes to make bubble and squeak?
Question 5 of 10
What type of workman's lunch usually includes bread, cheese and pickle?
Question 6 of 10
A hotpot dish of meat with carrots, onions and potatoes is associated with which county?
Question 7 of 10
The pasty was a dish associated with which county?
Question 8 of 10
Which type of potatoes are traditionally served with liver?
Question 9 of 10
What alcohol is traditionally added to a trifle?
Question 10 of 10
Chitterlings are made from which part of an animal?