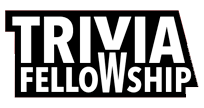 Music Quiz
Question 1 of 10
Which of these is a musician?
Question 2 of 10
What musical-turned-movie is set on the Greek island of Calicos and revolves around Sophie, who is preparing to marry her fiancé?
Question 3 of 10
What 'American Idol' star had a hit with the song 'Stronger (What Doesn't Kill You)'?
Question 4 of 10
Where did Lonnie Donegan 'wanna go' according to the title of a 1960 hit?
Question 5 of 10
The House Of The Rising Sun was a No.1 hit for which group?
Question 6 of 10
Which band's 1991 'Greatest Hits II' included 'Radio Gaga' and 'A Kind of Magic'?
Question 7 of 10
Britney Spears shared an onstage kiss at the 2003 VMAs with which other singer?
Question 8 of 10
What song has the line, 'You know I can be found, sitting home all alone, if you can't come around, at least please telephone'?
Question 9 of 10
Which '70s glam rock band was fronted by Marc Bolan?
Question 10 of 10
A conchologist collects which of the following?