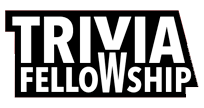 Music Quiz
Question 1 of 10
In the '80s, Stevie Nicks and Christine McVie were the female vocalists with which band?'
Question 2 of 10
Debbie Gibson played Sandy in a London theatre production of which musical?
Question 3 of 10
Don't go changing, trying to please me' is from which Barry White hit?
Question 4 of 10
Which birthday did the artist formerly known as 'The Artist Formerly Known As Prince' celebrate in 2008?
Question 5 of 10
Which of these was an all girl rap duo in the late '80s?
Question 6 of 10
What rock singer's real name is David Robert Jones?
Question 7 of 10
Which band split in 2009 following handbags at dawn between Noel and Liam?
Question 8 of 10
The song 'A Horse With No Name' was a big hit for what group?
Question 9 of 10
What were The Sugababes asking you to 'Push' in their 2005 UK No.1?
Question 10 of 10
'Rockaway Beach' was a song by what group?