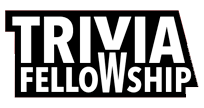 1990s Lyrics Quiz
Question 1 of 10
Michael Jackson sang "But, if you're thinkin' about my baby, It don't matter if you're black or" what?
Question 2 of 10
Robin S sang "So baby if u want me, You've got to show me" what?
Question 3 of 10
Who sang "No never will I roam, For I know my place is home, Where the ocean meets the sky, I'll be sailing"?
Question 4 of 10
Which group sang "The Venga bus is comin' and everybody's jumpin"?
Question 5 of 10
Whigfield sang "Saturday night, I feel the air is getting" what?
Question 6 of 10
Who sang "I can feel something inside me say, I really don't think you're strong enough"?
Question 7 of 10
Which group had a hit singing "It must have been love, But it's over now" in 1990?
Question 8 of 10
Who was "going straight to the wild wild west"?
Question 9 of 10
Bryan Adams sang "Baby when you're gone, I realize I'm in" what?
Question 10 of 10
What follows "When your day is long, And the night The night is yours" in the REM hit?