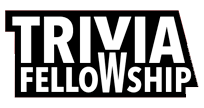 1980s Lyrics Quiz
Question 1 of 10
The Psychedelic Furs sang that you were pretty in which colour?
Question 2 of 10
Folks called Tommy which colour in "Coward of the County"?
Question 3 of 10
"Never thought that a girl like you could ever care for me" said Toto about who?
Question 4 of 10
"Ninety-nine decision street, Ninety-nine ministers meet" is from which song?
Question 5 of 10
"I've gotta take a little time, A little time to think things over" is from which 1985 power ballad?
Question 6 of 10
Who said he was "a mess without my, little China girl"?
Question 7 of 10
What comes after "Open up your lovin' arms, Watch out" in the Dead or Alive song?
Question 8 of 10
"You got your hair combed back and your, Sunglasses on baby" is from which song?
Question 9 of 10
"And you can dance, For inspiration" is the start of which Madonna song?
Question 10 of 10
Which actor turned singer was singing about being under the boardwalk in 1987?