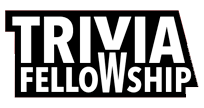 1950s Lyrics Quiz for music lovers
Question 1 of 10
What comes after "Tallahassee" in the lyrics of a 1959 Freddy Cannon hit?
Question 2 of 10
Sinatra sang "Well I finally chose an American beauty" called who?
Question 3 of 10
Some of the lyrics to "Lisbon Antigua" by Nelson Riddle are sung in which language?
Question 4 of 10
Mary Ford sang "Dear one the world is waiting for the" what?
Question 5 of 10
"As sure as night is dark and day is" what, according to Johnny Cash?
Question 6 of 10
The summit of beauty and love, and what was her name?
Question 7 of 10
In "Send My Baby Back to Me", Judy Garland mentions which Spanish city?
Question 8 of 10
"Oh, when I first realized That you were fooling me" is from which song by Jerry Butler?
Question 9 of 10
What was "Whispering" in the lyrics of a Del-Vikings song?
Question 10 of 10
Who will "clap his hands and sing and dance, and talk his baby talk"?