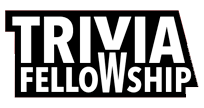 General Knowledge For Trivia Lovers
Question 1 of 10
What colour are holly berries?
Question 2 of 10
Which coffee chain originated in Seattle, Washington?
Question 3 of 10
What was the name of the last pharoah of Ancient Egypt?
Question 4 of 10
Fitzwilliam Darcy is  a prominent character in which novel?
Question 5 of 10
What is the capital of Czech republic?
Question 6 of 10
What is the most commonly used word in conversational English?
Question 7 of 10
Djibouti, Ethiopia and Kenya border which country?
Question 8 of 10
In each minute around the world, what is experienced 6,000 times?
Question 9 of 10
A 2014 ad was for which of the following?
Question 10 of 10
Which band had a No.1 in 1990 with 'I Wish it Came True'?