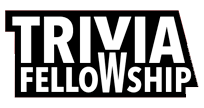 History Quiz
Question 1 of 10
What was Princess Diana's maiden name?
Question 2 of 10
Who was George Orwell?
Question 3 of 10
In which month of 2001 was the attack on New York's twin towers?
Question 4 of 10
Which neighbouring country did West Germany refuse to recognise in 1954?
Question 5 of 10
Pop group Abba, winners of the 1974 Eurovision Song Contest, were from which country?
Question 6 of 10
What organization was formed when the North Atlantic Treaty was signed on 4 April 1949?
Question 7 of 10
In what year did The Beatles first arrive in the United States?
Question 8 of 10
What did Jordan gain from the First Arab-Israeli war?
Question 9 of 10
Iraq invaded which country in 1990, leading to the First Gulf War? 
Question 10 of 10
Chichen Itza was an ancient city that is now located in which country?