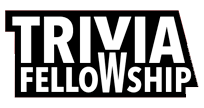 Mixed geography questions
Question 1 of 10
Which of these is NOT a real country?
Question 2 of 10
Which of these is the capital of San Marino?
Question 3 of 10
What led, in 1848, to the growth of California?
Question 4 of 10
In what city can you admire the ceiling of the Sistine Chapel?
Question 5 of 10
Nuremburg is a city In what European country?
Question 6 of 10
Wlarus have what?
Question 7 of 10
Where in Europe is the Anne Frank museum located?
Question 8 of 10
The Gibson desert is found in which country?
Question 9 of 10
What three colours are on the flag of Italy?
Question 10 of 10
What title did Diana have before she married Prince Charles?