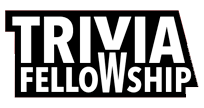 Mixed geography questions
Question 1 of 10
Which of these capital cities is in Asia?
Question 2 of 10
What is the name of the famous waterfall on the border of Zambia and Zimbabwe, in Southern Africa?
Question 3 of 10
Which river created the Grand Canyon?
Question 4 of 10
Which of these is NOT a city in Florida?
Question 5 of 10
New Brunswick and Manitoba are provinces of which country?
Question 6 of 10
Which of these is an island in Australian territory? 
Question 7 of 10
This is the name of the solid rock beneath the soil?
Question 8 of 10
What language is spoken in Brazil?
Question 9 of 10
Most desert animals hunt for food when?
Question 10 of 10
The wreck of the USS Arizona lies in which ocean?