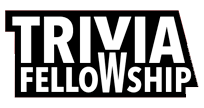 Mixed geography questions
Question 1 of 10
Which river flows through New York?
Question 2 of 10
If you are from Finland, you are known as what?
Question 3 of 10
Which show features Ted and his tales of romance in New York?
Question 4 of 10
How many countries does Australia border?
Question 5 of 10
Which is the capital of Russia?
Question 6 of 10
Lyon is what European country's second largest city?
Question 7 of 10
In which country were the ancient Nazca and Moche peoples resident?
Question 8 of 10
What is the largest country in Europe?
Question 9 of 10
What are Stromboli and Krakatoa?
Question 10 of 10
Which Italian town was the Welsh village of Portmeirion inspired by?