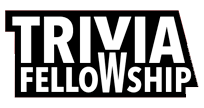 Mixed geography questions
Question 1 of 10
Which country saw its East and West halves reunited in 1990?
Question 2 of 10
Which country do you associate with the 'Bay of Pigs' invasion in 1960?
Question 3 of 10
Where is the UK's most northerly international airport?
Question 4 of 10
Sol was the Norse God of what? what?
Question 5 of 10
The tallest tree species in the world is which of these?
Question 6 of 10
Ozone can be found in which layer of the atmosphere?
Question 7 of 10
What name was given to illicit drinking joints during Prohibition in the US?
Question 8 of 10
Which is the capital of New Zealand?
Question 9 of 10
The well known Museo del Prado is located in which city?
Question 10 of 10
One of the world's tallest buildings, the Burj Khalifa, is located in which country?