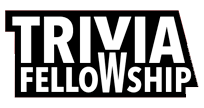 Movie Quiz
Question 1 of 10
The Teahouse of the August Moon is set in which country?
Question 2 of 10
Yul Brynner plays the monarch of which country in The King and I?
Question 3 of 10
Dory was a character in which animated film?
Question 4 of 10
Who says "Dying ain't much of a living, boy" in The Outlaw Josey Wales?
Question 5 of 10
Pulp Fiction
Question 6 of 10
The Great Escape is set during which war?
Question 7 of 10
Which country is the setting for the Magnificent Seven?
Question 8 of 10
Who first uttered the immortal line "Bond. James Bond"?
Question 9 of 10
Which 60s star died of an overdose in 1962?
Question 10 of 10
What film's plot is about an escape from the world's most secret and secure prison?