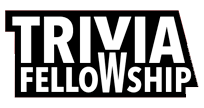 Movie Quiz
Question 1 of 10
In which country is Dr Zhivago set?
Question 2 of 10
Which is a Sean Connery film?
Question 3 of 10
Which Tom starred in 'The Green Mile'?
Question 4 of 10
Doctor Zhivago takes place during a revolutionary period in which country?
Question 5 of 10
Which director is behind : "Million Dollar Baby"
Question 6 of 10
Tom Hanks won the Best Actor Oscar for his performances in Philadelphia and which other film?
Question 7 of 10
In "Teenage Mutant Ninja Turtles", where do the Turtles live?
Question 8 of 10
Which French word was used to label films like The Maltese Falcon Cape Fear Gilda Asphalt Jungle and Touch of Evil?
Question 9 of 10
Akira Kurosawa was a 60s director in which country?
Question 10 of 10
The Karate Kid