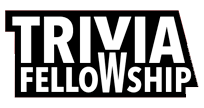 Movie Quiz
Question 1 of 10
Who played the leading roles in "Kramer vs. Kramer" ?
Question 2 of 10
Who wrote "The Lord of the Rings"?
Question 3 of 10
Kate Hudson is the daughter of which other actress?
Question 4 of 10
What is the name of the Professor in My Fair Lady?
Question 5 of 10
What's the 3rd missing letter : "The _o_nd of _usi_"
Question 6 of 10
In "Free Willy", what kind of animal is Willy?
Question 7 of 10
Citizen Kane
Question 8 of 10
Who said "I coulda been a contender" in "On The Waterfront"?
Question 9 of 10
What is the nickname of Eddie Felson in The Hustler?
Question 10 of 10
Who plays Elizabeth Swann in "Pirates of the Caribbean"?