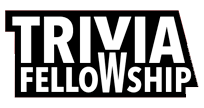 Movie Quiz
Question 1 of 10
What was the real name of spy 007, first seen in Dr No?
Question 2 of 10
The Teahouse of the August Moon is set in which country?
Question 3 of 10
What city is one of the settings for "Oz the Great and Powerful"?
Question 4 of 10
What is the name of Spider-Man's alter ego?
Question 5 of 10
Who played Neo in "The Matrix"?
Question 6 of 10
Which of these actors was not in "The Godfather" ?
Question 7 of 10
Who first uttered the immortal line "Bond. James Bond"?
Question 8 of 10
In "Free Willy", what kind of animal is Willy?
Question 9 of 10
Dawn of the Dinosaurs' was a sequel to which animated film?
Question 10 of 10
Where Eagles Dare is set during which decade?