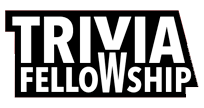 Movie Quiz
Question 1 of 10
What is the name of Deborah Kerr's character in The King and I?
Question 2 of 10
JERRY MAGUIRE : "Show me the _____!"
Question 3 of 10
How did actor James Dean die in 1955?
Question 4 of 10
What is the name of the Professor in My Fair Lady?
Question 5 of 10
Which of the following is not one of Brad Pitt and Angelina Jolie`s children?
Question 6 of 10
The Karate Kid
Question 7 of 10
Who plays the female lead in West Side Story?
Question 8 of 10
Who starred opposite James Dean in Rebel Without A Cause?
Question 9 of 10
What singer/composer played cantor Yussel Rabinovic in 1980's "The Jazz Singer"?
Question 10 of 10
What line follows "Fat Man, you shoot a great game of pool" in The Hustler?