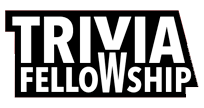 HARD quiz about song lyrics of the 1950s
Question 1 of 10
"Gee, it's great after bein' out late" is the first line of which Nat King Cole hit?
Question 2 of 10
"Son of a gun, we'll have big fun" where?
Question 3 of 10
Which Doris Day song has the lines "I''d rather be lonely, Than happy with someone else"?
Question 4 of 10
Who was the "the man who don't know fear" in a 1950s hit ballad?
Question 5 of 10
A 1954 hit was about Gilly, Gilly, Ossenfeffer, Katzenellen Bogen by the what?
Question 6 of 10
Harry Belafonte sang "Oh, island in the sun, Willed to me by my father's" what?
Question 7 of 10
Bobby Darin found his million dollar baby during a shower in which month of the year?
Question 8 of 10
What comes after "Around the world I've searched for you, I traveled on when hope was" what, according to Bing Crosby?
Question 9 of 10
Doris Day told a friendly what about how wonderful you are in "Secret Love"?
Question 10 of 10
"Ah, here's a happy tune, you'll love to croon" is the first line of a song by which artist?