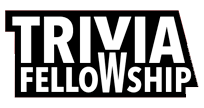 10 questions about songs from back in the 1950s
Question 1 of 10
In "Fools Like Me", Jerry Lee Lewis says that everyone tells him love is what?
Question 2 of 10
Dancer, Prancer and Nervous had a hit about which type of happy creature in 1959?
Question 3 of 10
"My one and only prayer is that some day you'll care" is from which Conway Twitty song?
Question 4 of 10
"Be sure it's true when you say I love you" is from which song by the Ink Spots?
Question 5 of 10
The wind is playing in what type of tree on "Blueberry Hill" by Fats Domino?
Question 6 of 10
What dance move is mentioned in "Ballerina" by Nat King Cole?
Question 7 of 10
Patti Page sang "If you're a guy that's had a gal in each and every" what?
Question 8 of 10
What doesn't "thrill me at all" according to the Frank Sinatra song?
Question 9 of 10
The woman in "The Lady is a Tramp" is never late where?
Question 10 of 10
"Too real is this feeling of make-believe" is from which song by the Platters?