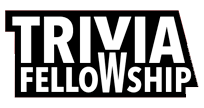 Quiz : 1970s Song Lyrics
Question 1 of 10
"Life is a pop of the" what, according to David Bowie in "Boys Keep Swinging"?
Question 2 of 10
Elvis Costello sings "There was a checkpoint Charlie, He didn't crack a" what?
Question 3 of 10
"Red and yellow, black and white, they are precious in his sight" is from which Ray Stevens song?
Question 4 of 10
"I've been alive forever, And I wrote the very first song" is from a hit by which artist?
Question 5 of 10
What is the only game in town, according to a 1974 hit for Andy Williams?
Question 6 of 10
"Well, the rain exploded with a mighty crash, As we fell into the sun" is from which song by Paul McCartney?
Question 7 of 10
What is is "When the morning cries and you don't know why"?
Question 8 of 10
Who sang "Then you suffer, Superstition aint the way"?
Question 9 of 10
"Cause you make me feel so brand new, And I want to spend my life with you" is from which song by Al Green?
Question 10 of 10
Who sang "I'm a laughing gnome and you can't catch me"?