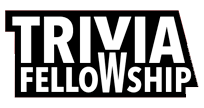 1980s Lyrics Quiz
Question 1 of 10
What kind of sheets are mentioned in "Dress You Up" by Madonna?
Question 2 of 10
"Side by side on my piano keyboard, oh Lord, why don't we?" is from which song?
Question 3 of 10
The Human League said you were working as a waitress in which type of establishment?
Question 4 of 10
What colour were Nena's 99 balloons?
Question 5 of 10
What follows "I was happy in the haze of a drunken hour" in the Smiths song?
Question 6 of 10
According to Bill Idol, "It's a nice day to start again, It's a nice day for a" what?
Question 7 of 10
Who sang "Caribbean queen, Now we're sharing the same dream"?
Question 8 of 10
Who sang about dancing in the street with David Bowie?
Question 9 of 10
Which artist sang "I bet she's never had a backstreet guy"?
Question 10 of 10
"And catch my breathing even closer behind" is from which Duran Duran song?