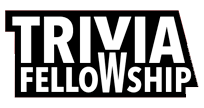 Science and nature quiz
Question 1 of 10
Balance is controlled by fluid in which part of the body?
Question 2 of 10
What name is often applied to cats with multicoloured fur?
Question 3 of 10
The silkworm is the larva of what sort of insect?
Question 4 of 10
Hepatitis is a medical condition affecting which organ of the body?
Question 5 of 10
Which leaves form the bulk of the diet of a koala?
Question 6 of 10
Which popular term means a bacteria which is tricky to kill with antibiotics?
Question 7 of 10
Capillary action refers to the movement of which substance?
Question 8 of 10
What spice is the main flavouring in gin?
Question 9 of 10
Which seabird has a black and white body and a colourful bill?
Question 10 of 10
Llamas, alpacas and vicuñas come from which continent?