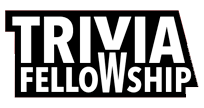 Amazing Trivia Quiz
Question 1 of 10
In the movie of the same name, what type of animal was Babe?
Question 2 of 10
Which country consists of over 7000 islands?
Question 3 of 10
What did American Harland Sanders invent?
Question 4 of 10
Pablo Neruda primarily wrote poetry in which language?
Question 5 of 10
What do Americans call the bunkers on a golf course?
Question 6 of 10
What are you doing if you are 'cutting a rug'?
Question 7 of 10
What is another name for albumen?
Question 8 of 10
Who wrote the book 'Animal Farm'?
Question 9 of 10
Who married banker Marc Mezvinsky in 2010?
Question 10 of 10
In children's entertainment, brothers Paul and Barry Elliott are better known as, whom?