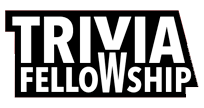 1960s History Quiz
Question 1 of 10
Who killed actress Sharon Tate?
Question 2 of 10
Who was elected U.S. President in November 1960?
Question 3 of 10
Which state is home to the John F. Kennedy Library and Museum?
Question 4 of 10
Who did India go to war with in 1965?
Question 5 of 10
Col. Muammar al-Gadaffi took power in what country in 1969?
Question 6 of 10
Who is the Beatles manager that was found dead in his locked bedroom in 1967?
Question 7 of 10
What was the profession of Aristotle Onassis when he married Jacqueline Kennedy in 1968?
Question 8 of 10
Which of these events happened in 1962?
Question 9 of 10
Who did John F. Kennedy, Jr. marry in 1996?
Question 10 of 10
Who received a Ticker-Tape parade in New York on March 1 1962?