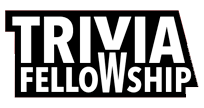 Food & Cooking Quiz (HARD!)
Question 1 of 10
Which US state is known to have originated the Creole style of cooking?
Question 2 of 10
Which film director grew up and lived above a Fish and Chip shop in London?
Question 3 of 10
What is charcuterie?
Question 4 of 10
A Royal Bermuda Yacht Club is based around which alcohol?
Question 5 of 10
How are eggs cooked for thief dish Oeufs en Meurette?
Question 6 of 10
What would you expect to find floating in a dish of Fricot?
Question 7 of 10
Brunkål is a dish of cabbage cooked with which condiment, to turn it brown?
Question 8 of 10
What is the chicken tenderised with for the dish of Bang Bang Chicken?
Question 9 of 10
Leberkäse is a traditional German dish similar to what?
Question 10 of 10
From the long tradition of livestock production and Central European immigration, what does South Brazil use as its basis of cuisine?