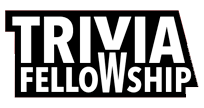 A quiz for home cooks and food lovers
Question 1 of 10
An American style ice cream sandwich is typically made of which flavour ice cream?
Question 2 of 10
If you ordered a plate of hot wings, what is the most likely dipping sauce it will arrive with?
Question 3 of 10
Jambalaya is said to originate from what quarter of New Orleans, Louisiana?
Question 4 of 10
What flavour is Absolut Kurant vodka?
Question 5 of 10
What is the most consumed starch in Mexico?
Question 6 of 10
What shape is a bread called a roti?
Question 7 of 10
Wrångebäck is the oldest registered brand of which product in Sweden?
Question 8 of 10
Which vegetable is rolled, filled and served with a dollop of soured cream?
Question 9 of 10
Kluay Tod is a dish of a small version of which food, deep fried?
Question 10 of 10
Which grain is used to make the soup called Rassolnik?