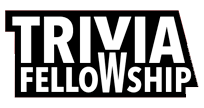 Quiz about food and cooking
Question 1 of 10
Chef Kong and UniPresident are some of China's top selling brands of which product?
Question 2 of 10
What is a possum, sometimes caught and put in a stew?
Question 3 of 10
What is Requijao Cremoso in English?
Question 4 of 10
Pastelerias sell what type of food in Mexico?
Question 5 of 10
Solomon Gundry is a fish paste from which part of Canada?
Question 6 of 10
What is the main ingredient in the spicy paste called Sriracha?
Question 7 of 10
A paella de marisco is made with what instead of chicken and rabbit?
Question 8 of 10
Which condiment is often brushed over a stuffed pork loin before roasting?
Question 9 of 10
The cake called Aachener Printe can only be made in which city?
Question 10 of 10
Which Italian region would you find Vallee d'Aoste Lard d'Arnad?