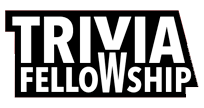 Quiz about food and cooking
Question 1 of 10
National Yorkshire pudding day is the same month as which shortest month of the year?
Question 2 of 10
What is the snack food of Knish?
Question 3 of 10
What is the most popular condiment served with American style French fries?
Question 4 of 10
What is the name of the Canadian ice cream flavour of orange swirled with liquorice?
Question 5 of 10
Absolut Citron vodka is flavoured with which fruit?
Question 6 of 10
Aamras is the pureed pulp of which fruit?
Question 7 of 10
What flavour is the cream in a pastry called a Cremeschnitte?
Question 8 of 10
The American restaurant chain called the Cracker Barrel serves food from what region of the United States?
Question 9 of 10
The noodle dish of phat si-io is often served with which type of sauce?
Question 10 of 10
What are the classic Sweidsh dish of Köttbullar?