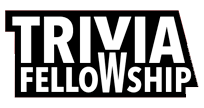 Music Quiz
Question 1 of 10
What 'American Idol' star had a hit with the song 'Stronger (What Doesn't Kill You)'?
Question 2 of 10
What song was a big hit in the 1970's for The Kinks?
Question 3 of 10
Who sang 'Don't Go Breaking My Heart' with Elton John in 1976?
Question 4 of 10
The House Of The Rising Sun was a No.1 hit for which group?
Question 5 of 10
Which song starts 'Anyone who ever loved, could look at me'?
Question 6 of 10
Who sang the line 'I just don't know what to do with myself'?
Question 7 of 10
Which act had a 1955 smash hit with 'Tutti Frutti'?
Question 8 of 10
What kind of '... Line' was a hit for ELO?
Question 9 of 10
Who was saying 'Move Over, Darling' in the charts in 1964?'
Question 10 of 10
'Legend of Xanadu' was a 1968 No.1 for Dave Dee, Dozy, Beaky, Mick and whom?