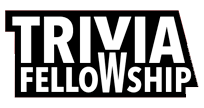 $1000 CONTEST
SUBSCRIBE TO OUR BRAND NEW
YOUTUBE CHANNEL
AND WIN $1000
* When the channel reached 10,000 subscribers we will randomly draw a winner
Toy Quiz
Question 1 of 10
What type of toy is "Winnie-the-Pooh"?
Question 2 of 10
What "Elmo" plush toy falls over laughing?
Question 3 of 10
What toy oven actually bakes food?
Question 4 of 10
A rubber toy version of which animal was sold by Roman Abramovich from his Moscow apartment prior to becoming wealthy?
Question 5 of 10
Which of these brands is not a toy brand?
Question 6 of 10
Who broke his ankle tripping over a stuffed toy that was thrown on stage by a fan?
Question 7 of 10
Who did the voice of Stinky Pete the Prospector in "'Toy Story 2"?
Question 8 of 10
Which discount retailer sparked controversy in August 2015 by creating gender neutral toy aisles?
Question 9 of 10
Which therapeutic toy was designed to comfort elderly and sick?
Question 10 of 10
A popular YouTube video is of a toy helicopter made out of what stuffed animal?

$1000 CONTEST
SUBSCRIBE TO OUR BRAND NEW
YOUTUBE CHANNEL
AND WIN $1000
* When the channel reached 10,000 subscribers we will randomly draw a winner
General Quiz for everyone
10 mixed trivia questions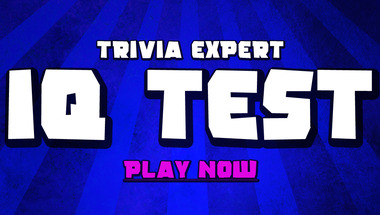 Quiz for home cooks
10 hard questions about food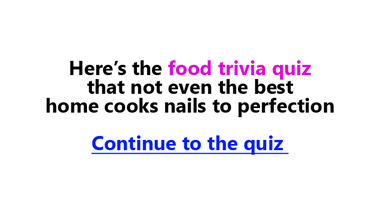 General Quiz for everyone
10 mixed category questions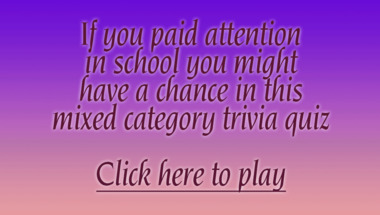 95 percent fail this Southern
Click here to take quiz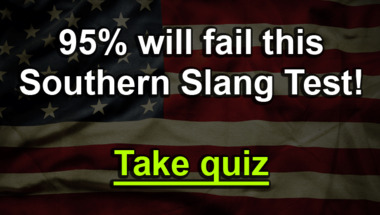 Trivia Quiz : General Knowledg
10 fun questions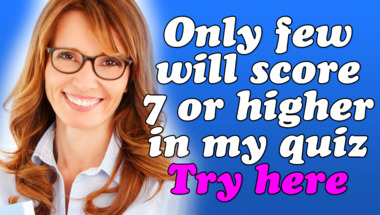 Movie Quiz For Experts
10 extremely difficult questions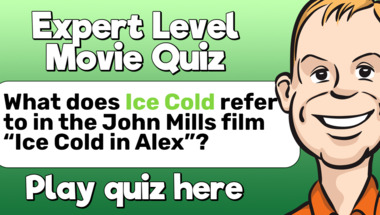 General Trivia Quiz
10 mixed questions for you to have fun with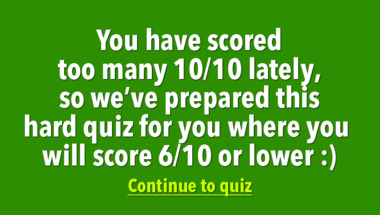 World History Quiz
10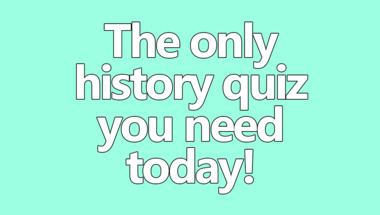 General Trivia 10 Question Qui
Mixed Knowledge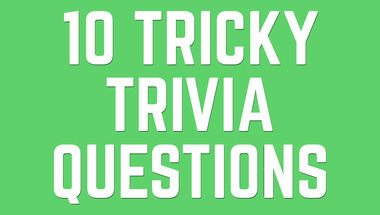 Hard Song Quiz About 1977
You Wont Even Get 4 Correct Answers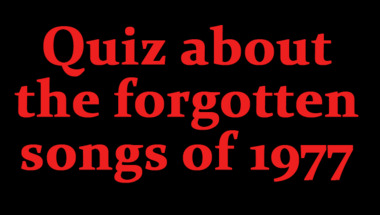 Mixed knowledge questions
10 questions in mixed categories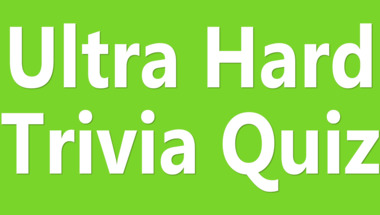 Quiz for smart people
10 questions to test your knowledge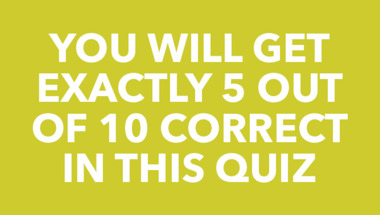 General Trivia Quiz
10 questions to test your knowledge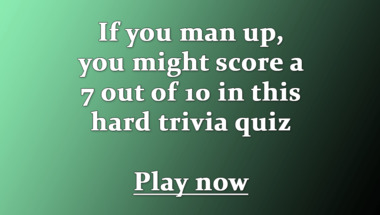 Knowledge Quiz For Everyone
Theme : Explorers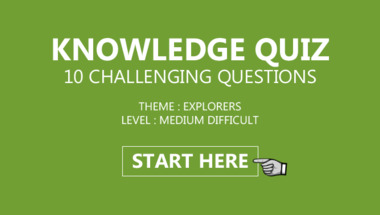 1960s Song Quiz
10 mixed questions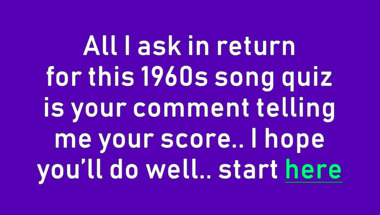 Our fun games